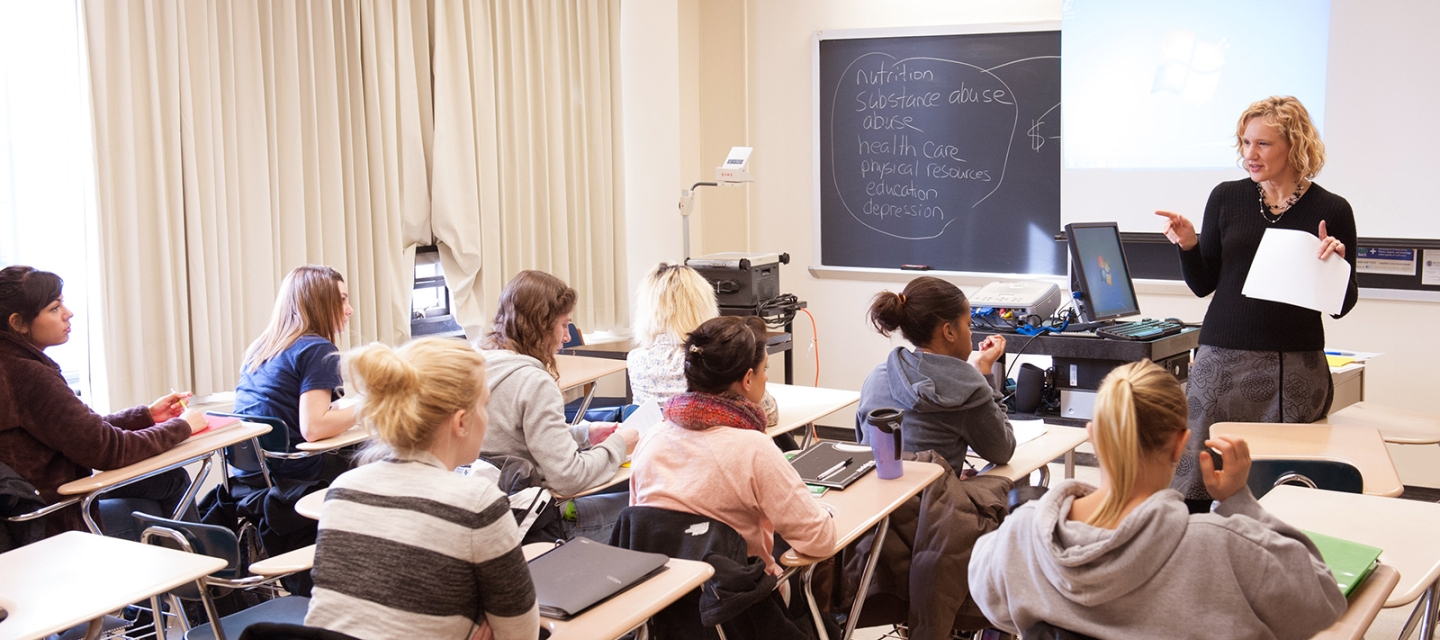 Our Vision
Our vision is to identify creative and empirically-supported strategies to continually support and promote quality undergraduate education in psychology with a focus on enhancing ongoing development of meaningful faculty-student engagement in the classroom, scholarship, and applied experiences.
This is accomplished in an environment that encourages faculty development, scholarly activity, and contribution to the field of psychological science.
Our Mission
The mission of the Psychology Department at Buffalo State College is to nurture and advance an academic environment that:
• promotes the study of psychology as a behavioral science through a critical inquiry into the core content of the discipline and its application
• supports scholarly activity which contributes to the discipline.
We recognize the diversity of students' interests and needs by providing our student majors with an unparalleled comprehensive curriculum, offering an array of individualized learning experiences, and serving students from related majors.
Our department is strongly committed to quality undergraduate education. We purposely have chosen not to develop a graduate program.
Our programs, courses, physical facilities, and equipment are designed with the undergraduate in mind. In fact, we provide undergraduate students with opportunities and experiences that many other departments reserve for graduate students only, including teaching assistantships, internships, and research involvement.
Our department's approach to psychology is both theoretical and empirical. The emphasis is on training in laboratory and field research methods.
Our facilities are remarkably well equipped for involving undergraduate students in research experiences. Several courses have laboratory sections associated with them, and students are always encouraged to actively involve themselves in the investigation of their own research ideas.
We have a vibrant faculty of active scholars who are committed to undergraduate education. Many, if not all, faculty members actively work on research projects and grants.
Our History
1967 The department was established in September with Dr. Irene M. Hulicka as chair, although a limited number of Psychology courses had been taught previously by the Elementary Education Department
 
1967-68 Approximately 600 students enrolled in Introductory Psychology and approximately 60 students enrolled in the three sophomore-level courses (Learning, Perception and Statistics) which were offered.  Approximately 15 students had expressed an interest in majoring in Psychology

In the beginning, the department was housed in Perry Hall and there were four faculty members: Baker, Field, Hulicka, and Morganti. 

It was noted that the library support for this new major was "fairly good" and that the library was "expending large sums to provide adequate support"

Facilities for the psychology major were described as "woefully inadequate" and the total budget for laboratory equipment was $500.  However, the future looked bright as the department would soon be moving into the new Social Science Classroom Building and laboratory equipment had been requested.
 

1968-69 Rapid expansion of the course offerings was planned (Personality, Social, Abnormal, Motivation, and Experimental Psychology).
 
1973 Department moved into what was called the New Classroom Building.
These goals continue to define the department.
"To serve the college by offering courses in psychology which support programs in other departments and divisions and at the same time to build a strong liberal arts psychology major".
Having an emphasis upon "behavioral theories, empirical laws and principles and the methodology for investigating behavior rather than on pre-professional training of an applied nature".
"To prepare students to function efficiently in graduate programs in psychology."
"To insure that all students who qualify as psychology majors have mastered a reasonable amount of core material pertaining to psychological theory and research."
"To allow for maximum flexibility of course choice by students…"
"To allow for maximum flexibility in the development of the psychology program."
1967  Dr. Irene Hulicka, Retired 1991                    
1968  Dr. Jack Morganti, Retired 1999               
1969  Dr. Jerry Cataldo, Retired 2012           
1970  Dr. Bradley Lown, Retired 2003                  
1972  Dr. Virginia Wyly, Retired 1999             
1976  Dr. Gary Heiman, Retired 2010
1978 Dr. Jurgis Karuza, Retired 2022
1982 Dr. Karen O'Quin, Retired 2021
1991  Dr. Michael Zborowski, Retired 2021
Students will be able to select and critically evaluate existing literature in a given topic area of psychology.
Students will demonstrate mastery of APA technical report writing.
Students will demonstrate the ability to generate a scientific hypothesis in a given area of psychology.
Students will be able to apply appropriate statistical techniques for a given research design.
Students will demonstrate the rudimentary skills to design and implement research to test scientific hypotheses.
Students will demonstrate the ability to apply valid conclusions based on topic area, hypothesis, review of literature, and study outcomes.
Students will demonstrate an understanding of the major historical schools of thought and approaches in psychology.
Students will be prepared for careers related to psychology or graduate studies.
Our Impact: Student Success
Our students have been awarded a remarkable number of Buffalo State and SUNY-wide awards. 
Since 2002, the following students have received a Chancellor's Award for Undergraduate Student Excellence:
Paulette Wydro (2002)     
Victoriya Magid (2003)     
Andrew Verity (2004)       
Francisco Lopez (2005)     
Sarah Wilson (2005)         
Jessica Bryant (2006)        
Nicole Maiorana (2006)      
Nija Marshall (2006)          
Kate Norwalk (2007)
Natale Sciolino (2008)
Morgan Morningstar (2012)
Kira Bruce (2013)
Leanna Kalinowski (2016)
Sasa Vann (2016)   
Carly Pershyn (2017) 
Lydia Sigurdson (2017)
Samantha Stanford (2018)   
Nicholas Gray (2019)
Victoriya Magid (2003)       
Francisco Lopez (2005)                                  
Nicole Maiorana (2006) 
Natale Sciolino (2008) 
Sasa Vann (2016)
Vanessa Schieble (2020)
Program discontinued after 2018.
Linda Banfield (2014) 
Tessa Bechtold (2014)
Veronica Darlow (2015)  
Shakila Randall (2015)
Leanna Kalinowski (2016)
Sasa Vann (2016)
Samuel Alfonso (2017) 
Michael Brunetto (2017)   
Carly Pershyn (2018)  
Lydia Sigurdson (2018)
Shannon Coyne: Buffalo State College Outstanding Service-Learning Student (2016)
Shannon Coyne: Buffalo State Undergraduate Intern of the Year (2017)
Michael Brunetto: Buffalo State Volunteer of the Year (2017)
Nicholas Michalski: American Psychology-Law Society Undergraduate Paper Competition Winner (2018)
Addie Longmire: Mamie Phipps Clark Diversity Research Award (2019)
Patricia Russo: Psychology Department Intern of the Year (2020)
Tatiana Seaborn: Psychology Department Intern of the Year (2021)
Sara Mintz: Psychology Department Intern of the Year (2022)
Katie Igielinski: Buffalo State Volunteer of the Year (2022)