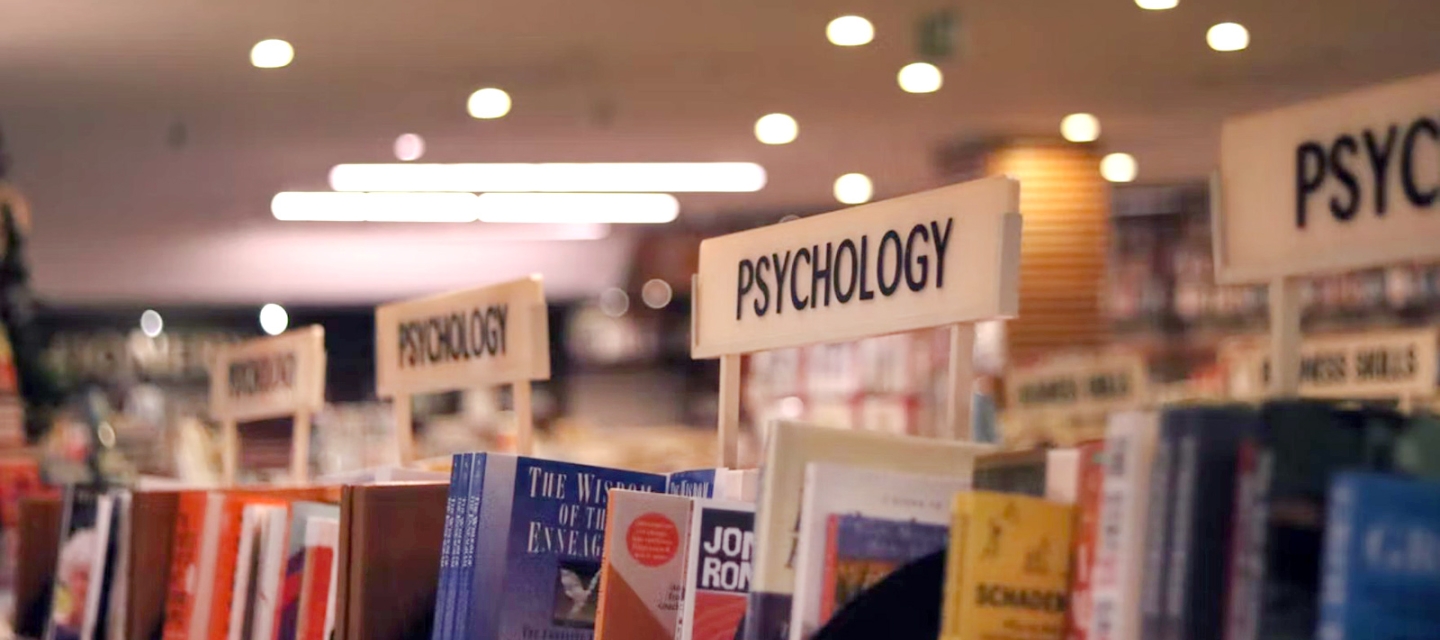 Majors
Psychology, B.S.
This degree is designed for students who have well-defined, specialized career interests in specific areas.
Students in the psychology B.S. program receive a solid undergraduate preparation in psychology as well as at least nine hours of coursework in their specialty area.
Specialization Areas
The B.S. seeks to promote a special mentorship relationship between the student and the faculty member in an area of specialization:
aging
biopsychology
clinical psychology
environmental psychology
industrial/organizational psychology
infancy
Depending on which specialty track is selected, the B.S. requires 42 to 45 hours of psychology courses.
Psychology, B.S. Overview
Academic Roadmap (PDF)
Honors Degree
Students who are performing exceptionally well in their courses may apply for the departmental honors designation.
The honors designation includes an added emphasis on independent work and requires that students conduct a comprehensive original research project under the supervision of a faculty mentor.
Special Admission Requirements
A 3.25 cumulative average in all courses taken at Buffalo State
A 3.5 cumulative average in psychology courses taken at Buffalo State
A minimum of 24 hours in psychology taken at Buffalo State
Transferred courses will be considered for credit toward a student's psychology requirements, but the grades from these courses will not be used in computing the cumulative average.
A 42-hour sequence of courses is required for the B.A. and B.S. honors degree.
If you are interested in an Honors Degree in Psychology, see your faculty adviser.
Specialization Areas
Clinical Psychology
Clinical Psychology focuses on disturbances of human behavior (for example, neuroses or psychoses), how they develop, and how they can be treated. A clinical psychologist might work as a psychotherapist.
Cognitive Psychology
Cognitive Psychology studies the ways in which people gain knowledge about the world and how that knowledge is represented, stored, retrieved, transformed, and related to other behaviors.
Developmental Psychology
Developmental Psychology studies the development of behavior from birth through old age; the growth of intelligence and the patterns are special topics in this field.
Social Psychology
Social Psychology studies how personality, attitudes, and behavior are influenced by the social environment.  Social psychologists study topics such as stereotyping, prejudice, aggression, conformity, and other group behaviors.
Behavioral Neuroscience
Behavioral neuroscience and the related fields of neuropsychology and biopsychology study how the brain and other physiological systems influence behavior. Behavioral neuroscientists examine such varied topics as the experience of pain, ingestive behavior, learning and memory, medical and mental disorders, and substance use and abuse.
Industrial/Organizational Psychology
Industrial/Organizational Psychology studies how psychological principles apply to organizational settings.  Industrial/organizational psychologists are often employed in business and government settings.
Minors & Certificates
Psychology, Minor
The psychology minor is offered for those students who wish to follow a systematic plan of study in psychology while completing a major in another department.
Specifically, the minor is designed to give students a broad background in psychology.
As designed, the minor is flexible and should meet the needs of many students. Accordingly, students should seek advisement to determine what courses would best suit their own particular interests and needs.
Psychology Minor Overview
Gerontology, Minor
The Gerontology Minor (formerly the Aging Minor) is a multidisciplinary minor that is administered through the Psychology Department and includes the Health Nutrition Dietetics, Economics, Psychology, Social Work, Sociology, and Speech-Language Pathology departments.
Gerontology Minor Overview
Child Advocacy Studies, Certificate
Child Advocacy Studies Training (CAST) is a nationally recognized curriculum to train students how to effectively address child abuse and neglect in real-world applications through Multidisciplinary Team coordination.
At SUNY Buffalo State, CAST is a three-course certificate program designed to prepare undergraduate students from a variety of disciplines to recognize and respond to child abuse and neglect.
CAST Overview