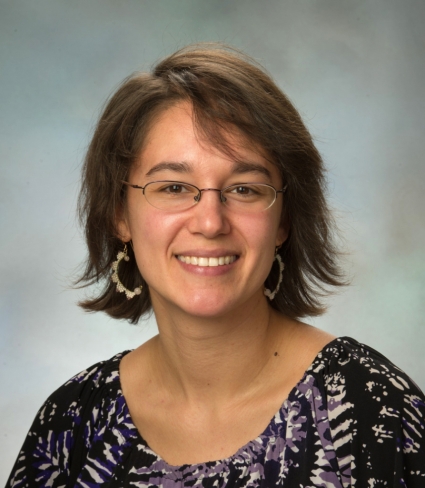 Current Research Projects
Effect of unhealthy and healthy food items on emotional and physiological stress
SUNY Buffalo State, Psychology Department
It is known that comfort foods elevate mood, but the effect on stress has not yet been studied. This project aims to determine if eating comfort food suppresses both physiological and psychological markers of stress.
Effect of comfort food on physiological recovery from a mild acute stressor
SUNY Buffalo State, Psychology Department
A large portion of the population increases intake of comfort food during stress. It is not known, however, if eating comfort food is, in turn, having an effect on stress recovery. This project aims to answer whether eating comfort food in the face of an acute stressor will accelerate recovery of the stress response.
Effect of increased water intake on food consumption, including caloric and macronutrient intake
SUNY at Buffalo, Exercise and Nutrition Science Department
Although it is known that a water pre-load before a meal suppresses energy intake under some circumstances, it has yet to be established what effect elevated hydration has on energy intake. This project aims to test the hypothesis that elevating hydration throughout the morning will suppress energy intake during lunch.
Publications 
* indicates student author
McKay, N.J., Przybysz, J.*, Cavanaugh, A.*, Horvatits, E.*, Giorgianni, N.*, & Czajka, K.* (2020). The effect of unhealthy food and liking on stress reactivity. Physiology & Behavior, 229, 113216-113216.
McKay, N.J., Belous, I.V.*, & Temple J.L. (2018). Increasing water intake influences hunger and food preferences, but does not reliably suppress energy intake in adults. Physiology & Behavior, 194, 15-22. 
McKay, N.J., Galante, D.L.*, & Daniels, D. (2014). Endogenous glucagon-like peptide-1 reduces drinking behavior and is differentially engaged by water and food intakes in rats. Journal of Neuroscience, 34(49), 16417-23.
McKay, N.J., & Daniels, D. (2013). Glucagon-like peptide-1 receptor agonist administration suppresses both water and saline intake in rats. Journal of Neuroendocrinology, 25(10), 929-38.
McKay, N.J., Kanoski, S.E., Hayes, M.R., & Daniels, D. (2011). Glucagon-like peptide-1 receptor agonists suppress water intake independent of effects on food intake. American Journal of Physiology – Regulatory, Integrative, and Comparative Physiology, 301(6), R1755-64.
Markowski, V.P., Reeve, E.A., Onos, K., Assadollahzadeh, M., & McKay, N. (2012). Effects of prenatal exposure to sodium arsenite on motor and food-motivated behaviors from birth to adulthood in C57BL6/J mice. Neurotoxicology and Teratology, 34(2), 221-31.
Courses taught
Brain and Behavior, PSY333
Physiological Psychology, PSY421
Comparative Animal Behavior, PSY321
Psychology Research Methods, PSY450
Research interests
Broadly, my research focuses on motivated behaviors, including food and water intake, and the physiological and psychological factors that contribute to what we choose to eat. My current research is focused on the effect that eating unhealthy food items has on our stress response. I hypothesize that eating comfort food after a stressor will accelerate physiological and emotional stress recovery. Students in my laboratory have presented their findings locally, at the Student Research and Creativity Conference at Buffalo State, and also internationally, at the Society for the Study of Ingestive Behavior in Montreal, Canada.